Empowering Employees
with Financial Freedom
Enhance your financial stability
with Azucko now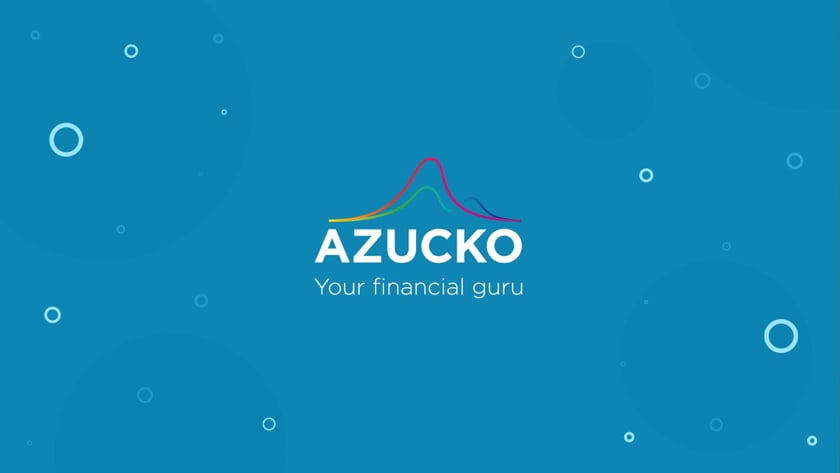 In Ireland today, financial stress is widespread and has a serious impact on employees' minds and businesses' bottom lines. For employers, there's now an opportunity to do more and support your employees.
At Azucko, we've created tools and services to support your staff; in better managing unexpected expenses or tight cash flow periods, proactively saving, track and control their expenses, set spending budgets, pay bills and learning crucial personal finance skills.
Azucko offers a simple set of must-have personal finance tools and services that will allow your staff thrive and enables your firm make a real difference to the financial wellness of your team. 
A different way to manage your money
Access some of your income before payday via Azucko.
Track all of your bank accounts
Track all of your bank accounts in one place, know and categorise your expenses e.g food, shopping etc, set budgets to help manage your everyday living expenses.
Azucko can help organise and pay your key monthly bills or expenses each month.
Set savings goals and Azucko will enable you to realise these goals and save for a "rainy-day" fund, deposit for a car or future holiday etc.
Identify and make real savings on your monthly electricity, gas, mobile and broadband bills.
Buying or selling a car, get a comprehensive valuation and history report on any car.
Track how your financial credit score improves over time supported by Azucko's tools and services to enable you better manage your income and expenses.
Set alerts to remind you of upcoming financial events, e.g. mortgage repayments, creche fees etc.
Access a wider variety of impartial financial topics to enable you make the best financial decisions.
Azucko is a mobile App that lets your staff draw down a portion of the income they've already earned but not been paid for yet, interest free. Azucko offers a form of 'On-Demand' pay, a new kind of service that gives employees flexible access to their earnings but without impacting on the employer's normal payroll processes. This eliminates the need for high cost credit card charges and unfair overdraft fees for all staff going forward.
Give your staff the pay flexibility they deserve
Income Access
How it Works
Azucko integrates with your Payroll or Time & Attendance systems, to show employees what they've earned and how much they can draw down during each month, if they want to. It's cash neutral to employers, and employees just pay a small fee. Limits can be set on draw downs. You're in full control.
Getting started for
employees is easy
Your employer will send you an email with all the information you need
Download the App from the App Store or Google Play
Just a few clicks to set up and verify your account.
Then you're set up and ready to go.
Now you can see how much is available to draw down from the salary you've earned each month. Any salary drawn early will be in your bank account the following day. Also, use the other services to track and manage your expenses, help you manage/pay your key monthly bills, proactively save for that car or holiday, set reminders and much more.
About Prima Finance Ltd.
trading as Azucko
Prima Finance Ltd trading as Azucko is a regulated Payment Institution by the Central Bank of Ireland, where it is authorised to handle client funds and payments all across the European Union. Prima Finance/Azucko have years of experience in handling peoples' money, fund transfers, payment of bills and assisting users to better organise and manage their personal finances.
Prima Finance/Azucko is a highly regulated Financial Institution, therefore all new users of the Azucko App must be registered and approved before they can avail of all the tools and services. This is to ensure maximum protection and security for all our App users. All new employees/Azucko users must follow a few simple onboarding steps, where their photo ID and proof of address must be uploaded and verified. This verification process is done in real time and takes no more than a few seconds.
Learn more about offering Azucko to your Employees